Ali Larter Tiles
If you are a fan of the famous actress Ali Later, this puzzle game is just for you. Easy and good Puzzle games.
Play review and controls of Ali Larter Tiles Game
This is a fun puzzle game in ali larter tiles games which features the beautiful, successful and popular actress Ali Larter. The objective of the game is to complete the picture of Ali Larter by swapping the pictures with one another. To swap the pictures; click on the you want to swap first, then clik on the one you want to swap it with. Try to complete the whole picture this way and advance to the next level.
Game Controls: Mouse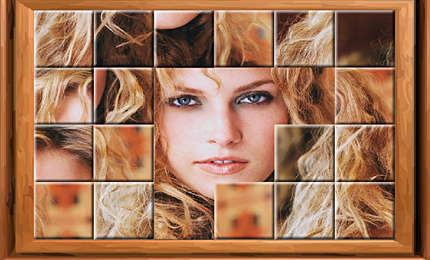 Game Type: Puzzle