Christmas Balls
Find the same colored balls to destroy them. If you make up more than 3 ball you will get bonus. This game is time limited. Easy and good Puzzle games.
Play review and controls of Christmas Balls Game
Christmas Balls game in christmas balls games is same color finding game, here is the rules: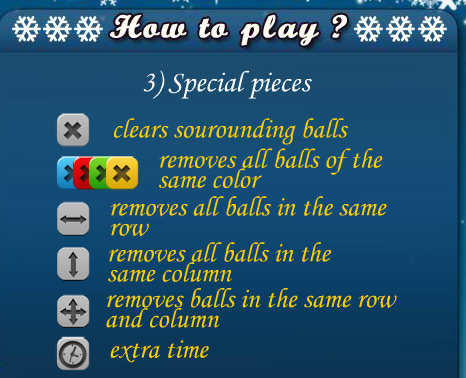 You can destroy 10 ball at same time if you play wisely.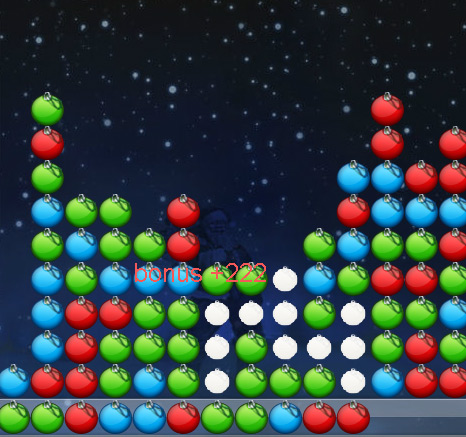 Game Control: Click the same colors with mouse.

Game Type: Puzzle