Bolt
You control super dog Bolt with arrow keys. Easy and good Skill & Brain games.
Play review and controls of Bolt Game
You are super dog Bolt. Your rival take Your best friend Penny . You must help your friend Penny . Save her and collect dollar for earn more point. Attention your enemy and your health.
gamess.com/up/img/259/bolt.jpg" target="_blank">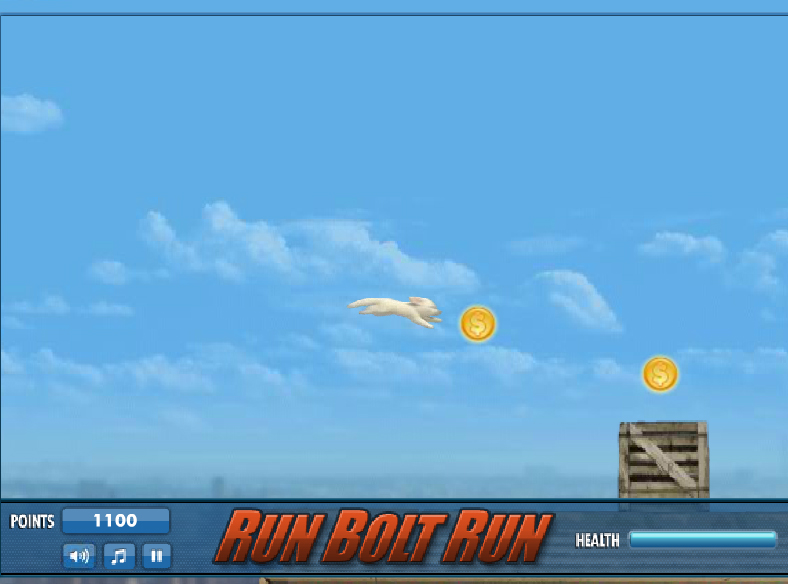 Game Controls : 
Move: Left and Right arrow keys
Jump: X 
Attack: Z

Game Type: Skill & Brain