Fish
You are red fish.Eat smaller fish to be big fish but be careful about shark and fish which is bigger than you! Easy and good Skill & Brain games.
Play review and controls of Fish Game
It is a good game in fish games for little fish hunters but the only difference is they are fish too in this game! But don`t forget sharks like to eat little fishes.
Game Control: Mouse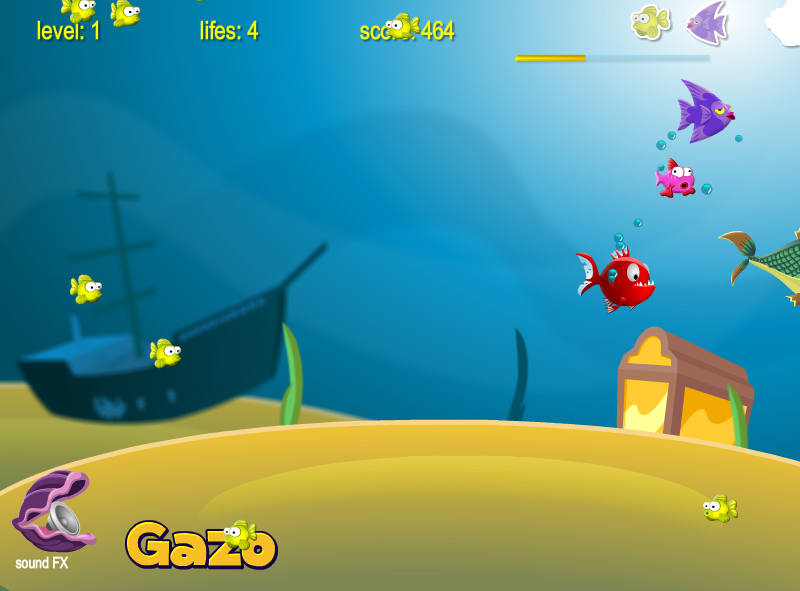 Game Type: Skill & Brain