Big Truck
You are truck driver in this game. but this is not usual little truck. a track bigger than house. Easy and good Car & Drive games.
Play review and controls of Big Truck Game
You will carry some big cargo with gigantic truck. On game in big truck games start you will see a loading area, wait for items to come from escalator, drive when you see green light. Then bring that items to finish point. Wait under to tube in unload area. Tube will suck items to finish the truck game.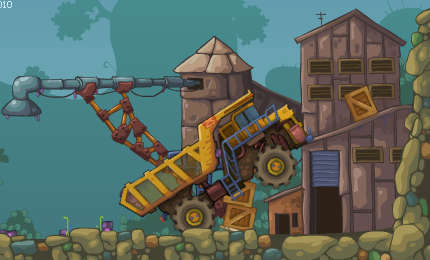 Game Controls: Arrow keys,
Up key: Accelerate
Down Key: brake
Left: balance left
Right: balance right

Game Type: Car & Drive