Cargo Truck
Cargo Truck go for deliver some items. Time is very important for you.You have to rush the cargo. Easy and good Car & Drive games.
Play review and controls of Cargo Truck Game
Cargo Truck have to take cargo but the cargo packets shouldn`t decrease.Of course you rush in time. First you get cargo packets by some factory,then drive truck to submitted place very fastly.Often click shift because this speed up you.
gamess.com/up/img/288/cargo.png" target="_blank">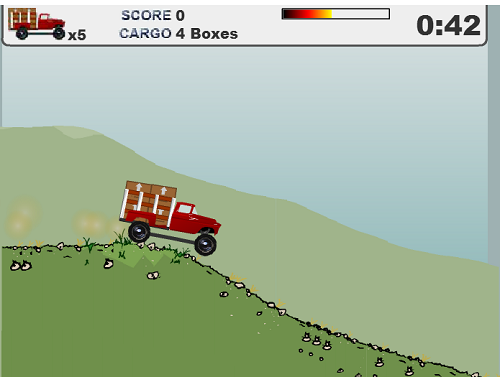 Game Controls: Arrow Keys 
Boost(use with caution!) : Shift 
Brake: Z

Game Type: Car & Drive