Badminton
This game is easy but very funny.Badminton players play in badminton courts with use racket.You will join in badminton tournament. Easy and good Football & Sport games.
Play review and controls of Badminton Game
You can play single or with your partner.Goal of the game in badminton games is the ball fall into competitor`s area.Badminton ball is different ball.It occur a filet and a small ball.You hit ball carefully and you try to make a good welcome.You can choose advenced or fun character style.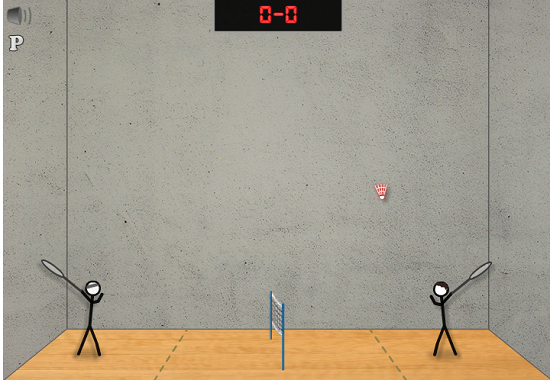 Advenced character is a flesh human and you use keyboard.Fun character is imaginiry player.You will see only racket.And you can use mouse.
Game Controls: Mouse or Arrow Keys or WASD

Game Type: Football & Sport