Mine Strike
You are a miner and you need to mine all the precious stones yet according to a certain rule. Easy and good Gold & Jewelry games.
Play review and controls of Mine Strike Game
This is a fun color matching game in mine strike games which you are going to play as a miner. As the miner, you need to mine the precious stones yet there`s a certain rule in order to do it. You can only mine the precious stones of the same colour next to each other (2 tiles or more) or grouped together. In order to mine them, just move your mouse on the group of the same colored stones and click on them. The mine will approach towards you slowly, try to clear all the stones from the game screen. Have fun.
Game Controls: Mouse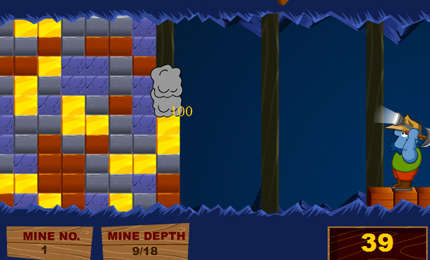 Game Type: Gold & Jewelry