Bomb Picking
Play this game and collect all the bombs in the game screen one by one before they explode. Easy and good Others games.
Play review and controls of Bomb Picking Game
This is a relaxing brain game in bomb picking games which is for those who enjoy relaxing games. The objective of the game is to collect all the bombs on the game screen before they explode. In order to do so, you can only move on the orange tiles. Once you start the game, the coundown to explode will begin on a bomb. You should take that one instead. And once you take, the next coundown will start. Pick all bombs one by one yet you should always remain on the orange tiles. Have fun.
Game Controls: Arrow keys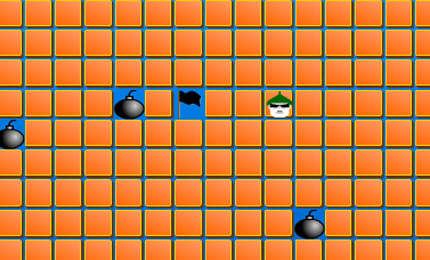 Game Type: Others