Deal or No Deal
We know to this game.Maybe we want join in competition of TV.Here it is!It`s the chance for you try yourself. Easy and good Others games.
Play review and controls of Deal or No Deal Game
First you will pick your box.Then you will select 6 boxes of remaining 25 boxes one at a time.You will get a `call phone` from The Banker.The Banker will offer a sum of money for you withdraw from the competition.If you accept the buyout,the game in deal or no deal games end.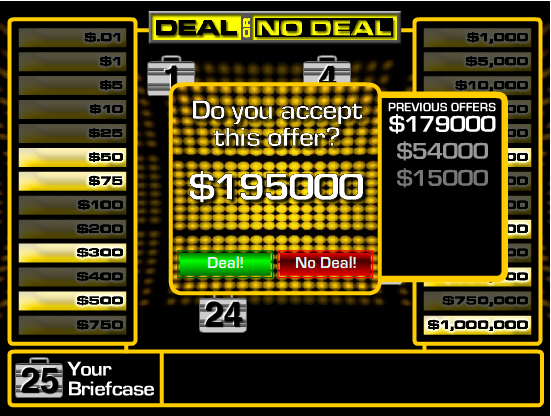 Game Controls: Mouse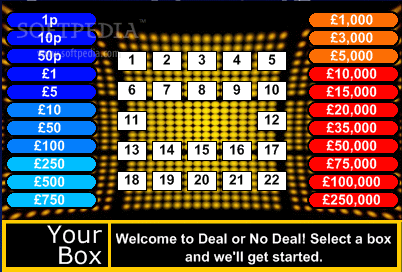 Game Type: Others