Oil Cleaner
Dangerous oil is spreading in the gulf of Mexico threatening the wild life at the coastline Easy and good Others games.
Play review and controls of Oil Cleaner Game
This is a boat game in oil cleaner games which is pretty tragic. The objective in this game is to prevent the dangerous leaking oil in the Gulf of Mexico reach to the coastline. Your boat and the ability to vacuum the oil so you need to wander around in the sea to vacuum as much oil as you can. Use the mouse and move it around to control your boat as it will always follow your mouse. When you win enough points, you can also upgrade your boat. Have fun and good luck.
Game Controls: Mouse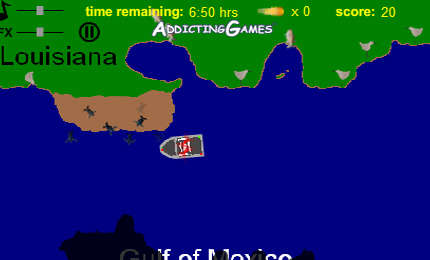 Game Type: Others