Trouble Balls
If you want to enjoy a different game, you should try this one. Avoid the balls and shoot them into little pieces. Easy and good Others games.
Play review and controls of Trouble Balls Game
If you would like to try a different game in trouble balls games, we suggest you play trouble balls. Trouble balls might sound like an ordinary ball game howeverit is pretty different than usual. In this game, you need to avoid touching the balls however you also need to shoot them with your weapon. The first time you shoot, the ball will break into smaller balls and you need to shoot the smaller balls as well to get rid of them all. Use the left and right arrow keys to move and use the space bar to shoot. You can also play this game with a friend. Have fun.
Game Controls: Arrow keys & Space bar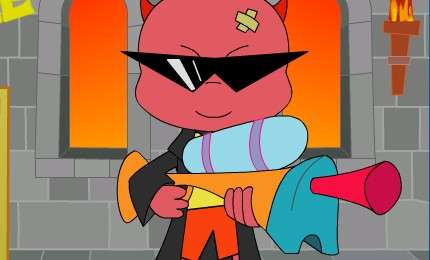 Game Type: Others