Twistic
You will twist to squares and same shapes come side by side.They should be minimum 3. Easy and good Puzzle games.
Play review and controls of Twistic Game
You should bring same shapes side by side.You click to big square and twist shapes.The shapes are sea stars and sea shells.You can choose rotation way.A shape on the left screen.If it be full,this level finish.The time is important for you.
gamess.com/up/img/985/twistic.png" target="_blank">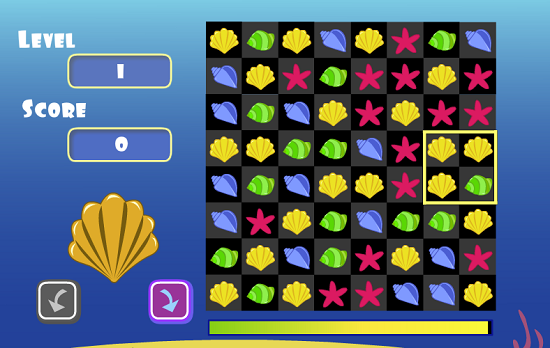 Game Controls: Mouse 

Game Type: Puzzle