Cannon Shoot
there is a little cat and it wants to eat fish .Help it ! Easy and good Shoot & Hit games.
Play review and controls of Cannon Shoot Game
You can shoot dogs,pigs and cats with cannon ball. In the game in cannon shoot games gives direction points. Follow this direction and complete the level with sack a  tuck. Tuck include more fish and you know cats like fishes . Let`s play!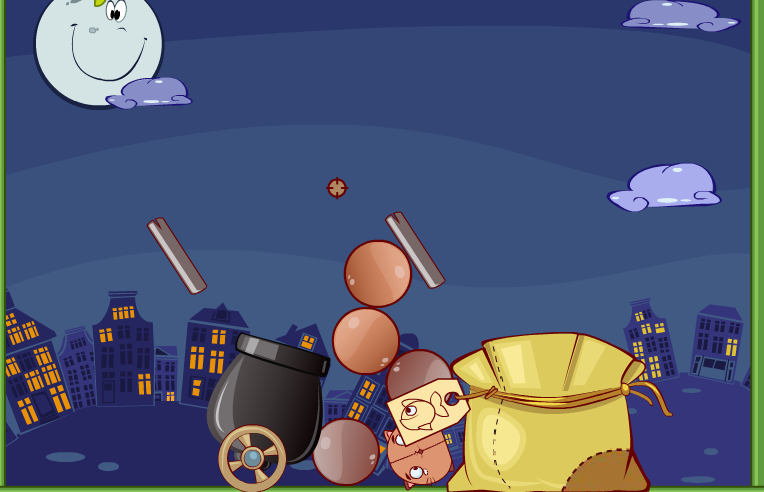 Game Controls: Mouse

Game Type: Shoot & Hit