Historical Fighters
Control 6 different epic fighters. use your ultimate skills, weapon. and win the game ! Easy and good Shoot & Hit games.
Play review and controls of Historical Fighters Game
There are a lot of combination. Spartan, Warrior jack, samurai jack, Scorpio or which you want  you can choose. All champion inclose different skills and ability. For example:
Samurai Jack : is master of blade. When the use combo skill, he increase attack speed and attack damage.
Spartan: Throw a shield and pull the himself. And damage perfectly.
Ninja: Can use two handed dagger . and he can damage more with attack speed dagger.
gamess.com/up/img/365/fighters.png" target="_blank">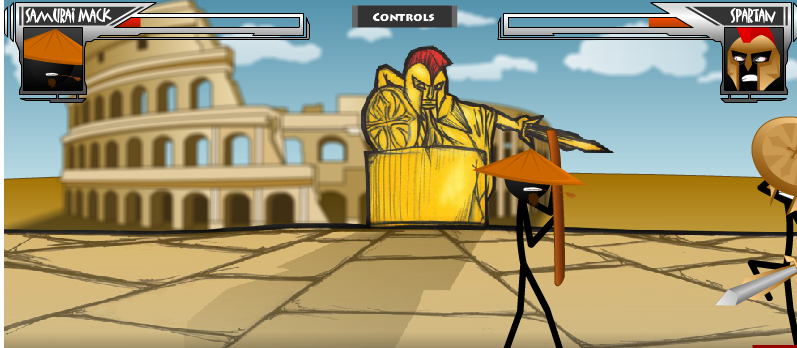 Game Controls:
W,E,R : Combo keys
A,S,D Normal attack keys
Spacebar: Ultimate skill key
Arrow keys allow to movement direction.

Game Type: Shoot & Hit