Occupy Area
Your mission is defence your area and kill the revival. Easy and good Shoot & Hit games.
Play review and controls of Occupy Area Game
In first day , enemy come step by step. If you kill your revival , you will earn money.This all money end of the day,increase your defence and attack level.Day by day, they are coming a lot.Usually you can kill enemy two shoot but sniper and strong revival kill thirth or 4rd click.
gamess.com/up/img/310/occupy.jpg" target="_blank">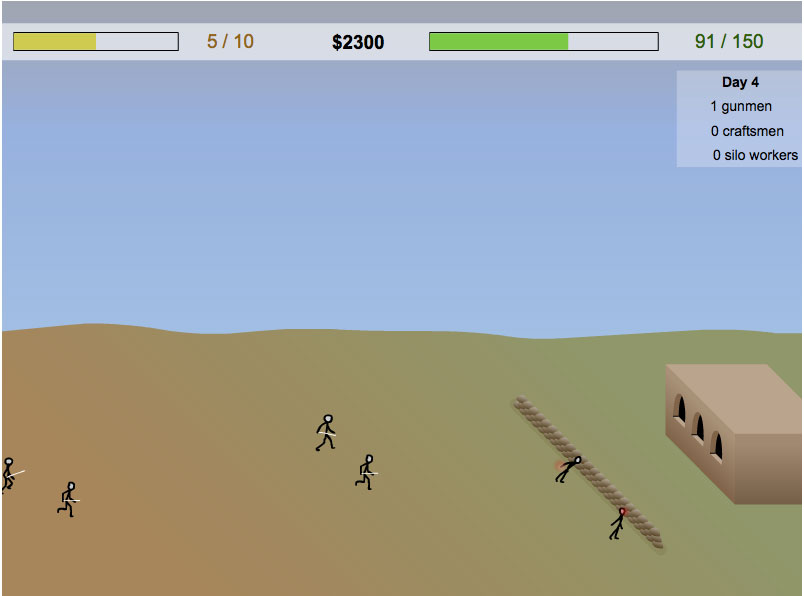 Game Controls: 
Mouse: Click the left button and hit enemy.
Spacebar: Reload your weapon

Game Type: Shoot & Hit