Ozmo escape
Ozmo came to world, but space cops came behind him. in this game you need to escape from space cops. Easy and good Shoot & Hit games.
Play review and controls of Ozmo escape Game
gamess.com/up/img/5488/ozmo.jpg" target="_blank">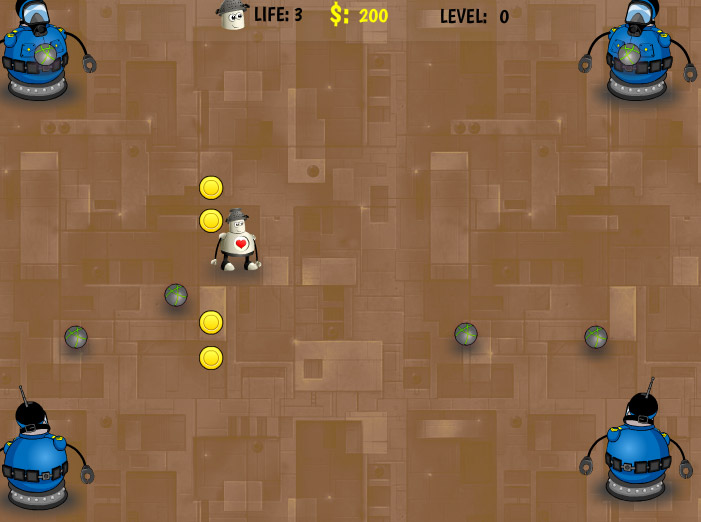 Ozmo game with new design and new concept. Your goal is escape from space cops. This game is playable olso for two player. Collect all golden coins, if you complete 40 level space cops will be broken. Also you can get bonus items like shield od life up heart.
Player 1: Arrow Keys
Player 2: A,S,D,W keys

Game Type: Shoot & Hit