Belle's Boutique
Belle`s Boutique is a management game.Belle stay in a difficult situation.You can help her in shop. Easy and good Skill & Brain games.
Play review and controls of Belle's Boutique Game
Belle has got a boutique.The Boutique is very busy everyday.You should help her.First you will see orders.You should go and click to order button.You should prepare to orders and make a packet.Then put order into packet.After then you should take to customer.
 gamess.com/up/img/1212/belles.png" target="_blank">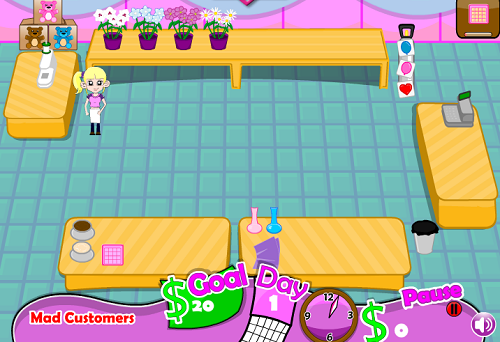 Be careful about to the time.Because if you don`t rush,you don`t earn money.The orders are flower,balloon,chocolate and toys.
Game Controls: Mouse

Game Type: Skill & Brain