Chalkboard Alien
You will move the mouse,then Chalkboard Alien moves.In this way,you continue the game. Easy and good Skill & Brain games.
Play review and controls of Chalkboard Alien Game
Goal of the game in chalkboard alien games is provide to Chalkboard Alien to move.You should get the mouse onto Chalkboard Alien,then you should move the mouse next or back.In this way Chalkboard Alien will move to way too.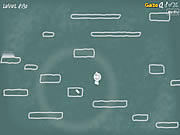 Be careful about dangerous objects.You shouldn`t catch them. If you see dangerous objects,immediately click to jump.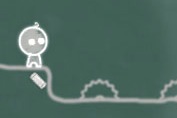 Game Controls: Mouse

Game Type: Skill & Brain