Find Objects
A girl need save to her boyfriend. She should find to some objects.You can help her. Easy and good Skill & Brain games.
Play review and controls of Find Objects Game
This girl have to find right objects and collect them.Different and complex objects nested. Loss objects look dark.You should understand to which it will be.You should be careful,because if you click to false objects,you lose 10 points.You will earn some chances.
gamess.com/up/img/1067/true-object.png" target="_blank">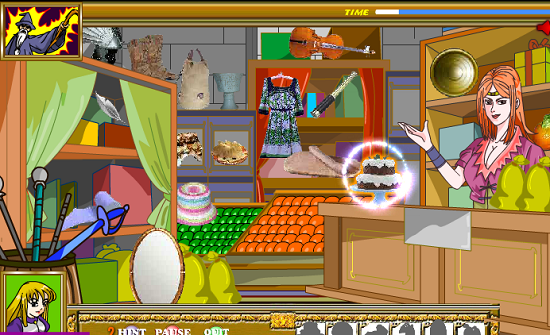 Game Controls: Mouse

Game Type: Skill & Brain