Junior vs. Senior
Play this game and help the junior red box reach and wake up the senior red box Easy and good Skill & Brain games.
Play review and controls of Junior vs. Senior Game
This is a physics game in junior vs. senior games which is a lot of fun. The objective of the game is to make the junior red box (the small one) reach and wake up the senior red box (the bigger one). In order to do so, you should look around carefully and clear some other boxes from the screen and make the junior drop on the senior. The less boxes you clear the better. Be careful and do not let the junior red fox fall down out of the game screen. Have fun.
Game Controls: Mouse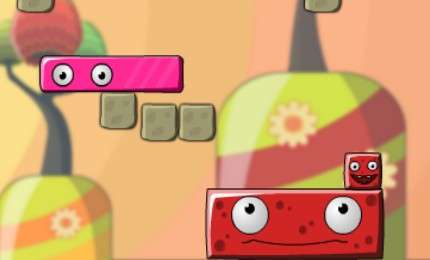 Game Type: Skill & Brain