Opposite Brothers
Two brothers are going on adventure and you will help them to find the true ways. Easy and good Skill & Brain games.
Play review and controls of Opposite Brothers Game
There are two brothers and you! You will help them to find their way this game in opposite brothers games will develop your brain belive me!
Game Controls:
To change Mark ability:X
To switch Mark or Jason:Z
Mark;
Conrol:To throw the ropes up:up arrow+space
To throw the ropes down:down arrow+space
To pick up the ropes back:C
Jason;
Control:Space bar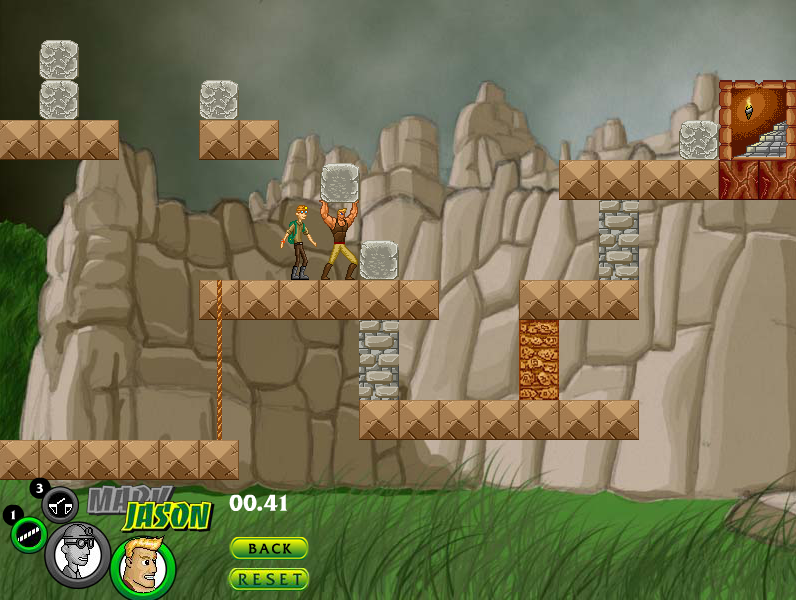 Game Type: Skill & Brain