Railroad Puzzle
If you would like to both have fun and exercise your brain, we suggest playing this game. Easy and good Skill & Brain games.
Play review and controls of Railroad Puzzle Game
This is a puzzle and a brain exercising game in railroad puzzle games which you are going to play with trains and railroads. The objective of the game is to bring every carriage and locomotive to their appropriate spots. Only locomotives can be moved and they can move the carriages. When you move to the locomotive to the carriages they join each other automatically, in order to seperate them just click on the mechanism between them. To move the locomotive, simply click on it and drag. Have fun.
Game Controls: Mouse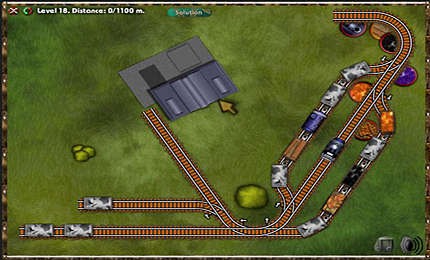 Game Type: Skill & Brain