Redhood Differences
Play this game and find the differences in the pictures with Red Riding Hood and her grandmother. Easy and good Skill & Brain games.
Play review and controls of Redhood Differences Game
This is a difference finding game in redhood differences games which you are going to play the girl with red-cap, Red Riding Hood, and her grandmother. The objective of the game is to find all the differences between the two animated pictures before the time is up. Once you find a difference, click on it to claim it. In order to advance to the next level, you need find the required number of differences in each level. Have fun.
Game Controls: Mouse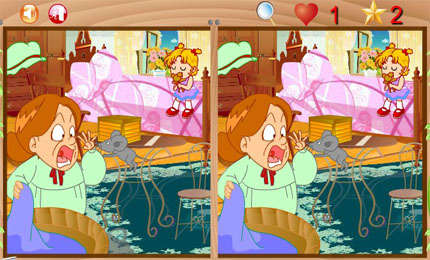 Game Type: Skill & Brain