Sleeping Boxes
If you like skill and mind games, you should try this game. Play ths game and wake up the sleeping boxes. Easy and good Skill & Brain games.
Play review and controls of Sleeping Boxes Game
Everyone knows it is not allowed to sleep at work, however it seems all these office boxes are sleeping at the office. We cannot let them sleep in the office where everyone is supposed to work. So play this game in sleeping boxes games and wake the lazy, sleeping office boxes. In order to do that, you need to use the puzzle parts given and make the mechanism to wake up the office boxes work. Follow the instructions, wake up the office box in each level and advance to the next one. Have fun a and good luck.
Game Controls: Mouse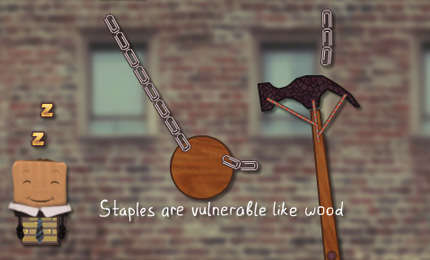 Game Type: Skill & Brain