Dora Space Adventure
Dora`s colorful space friends are stuck in the deepness of the space. Help Dora to save them. Easy and good Toon games.
Play review and controls of Dora Space Adventure Game
This is a fun game in dora space adventure games which features the famous heroine Dora from the popular TV show Dora the Explorer. Colorful alien friends of Dora are stuck in the deepness and darkness of the space and moreover, their belongings are all scattered into the space. Collect the objects with thesame color of the alien space friend to save them. For example; collect the green objects to save the green friend. Use your mouse to play. Have fun and good luck.
Game Controls: Mouse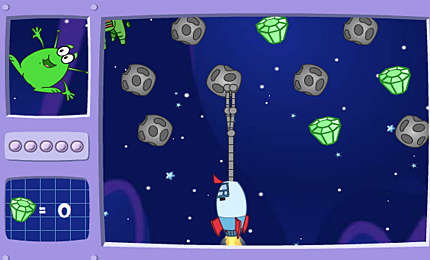 Game Type: Toon