Cowboy Action
This game is different cowboy game.Because,our cowboy hasn`t got a horse.He should collect diamonds. Easy and good Adventure games.
Play review and controls of Cowboy Action Game
Goal of the game in cowboy action games is collect diamond and reach to exit door.There are different enemies.Yellow devil can shoot but yellow sea stars can not shoot.But never you don`t touch your enemies and flames.And be careful!Your shots are limited.Of course,you can collect new shots in different place of game.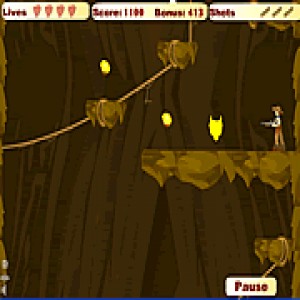 Green diamond is very important for you,because it mean 500 points!
Game Controls: Arrow Keys
Shoot: Space Bar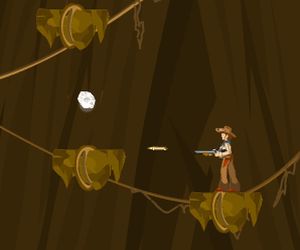 Game Type: Adventure