Find the Love
You lost your love and you must find her. this platform game is very funny. Easy and good Skill & Brain games.
Play review and controls of Find the Love Game
You are a losing man. You miss your love and you must find your love. Use arrow keys with spacebar for the jump. Collect all hearts in find the way complete to the next level. Attention for the Devils, snakes and bats. Angels give you extra health. When you start the game in find the love games, you have 6 life health.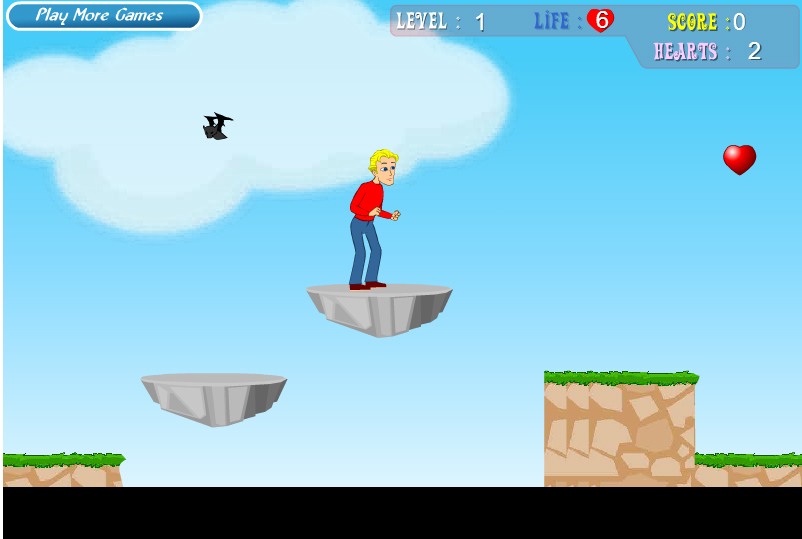 Game Controls : Arrow keys
Space : Jump

Game Type: Skill & Brain