Indian Hero
Indian Hero need to break crate and collect golds.Indian Hero have to spin for break crates.You can help him. Easy and good Adventure games.
Play review and controls of Indian Hero Game
Indian Hero should break crates and collect golds.The golds will fall from broken crates.Blue Goblin will help for Indian Hero spin.Yellow Goblin is bad for Indian Hero.Because if The Indian Hero touch the yellow goblin,he stop.You click Red Diamond for pass level.
gamess.com/up/img/279/indian-hero.png" target="_blank">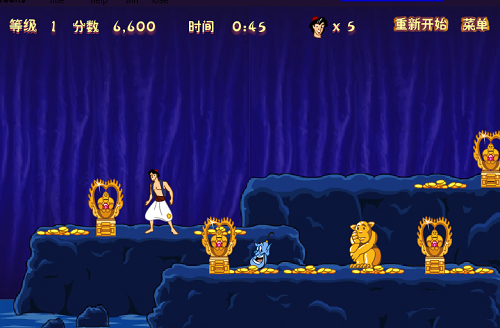 Game Controls: Arrow Keys 

Game Type: Adventure