Black Motorcyclist
Black Cyclist drive a motorcycle and he need to pass competitor.Touch Question Mark Box for this and kill the your competitor. Easy and good Car & Drive games.
Play review and controls of Black Motorcyclist Game
You will be Black Cyclist and Blue Cyclist will be your competitor.You touch Question Mark Box and win special power.Your special power die to your competitor because your special power is shoot.Don`t forget!If you touch Question Mark Box,you win fast.
gamess.com/up/img/274/black-cyclist.png" target="_blank">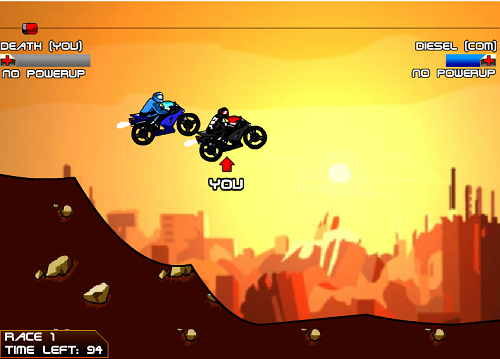 Game Controls: Arrow Keys
Special Power(Fire): Space

Game Type: Car & Drive