Crash Cars
You are a monster car driver. Enter the monster`s world and drive ove rother cars. Easy and good Car & Drive games.
Play review and controls of Crash Cars Game
You must drive your jeep to home before night. Attention to police cars, pedestrian and flash lights.Go ahead on the crossroad. The road include some cars and vans. Crash this cars and go over ! You are a girl in the game in crash cars games and don`t be late your sweatheart. Hurry up for arrive the home !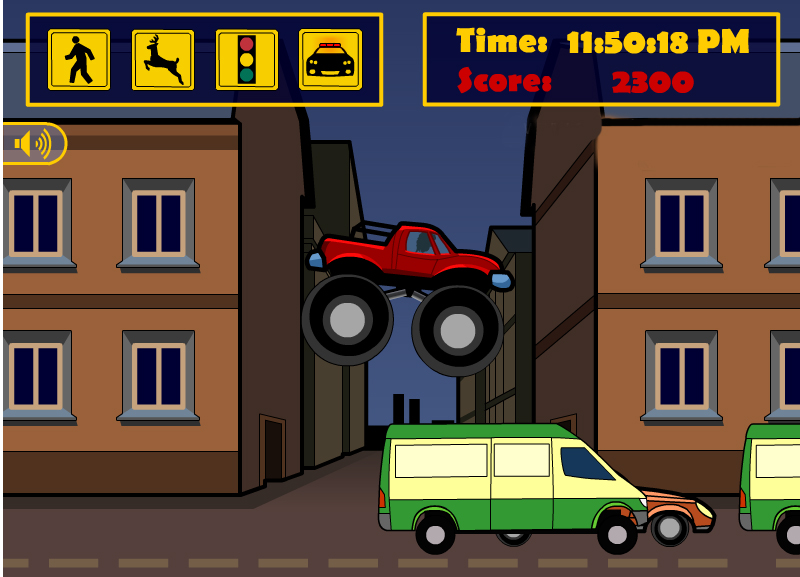 Game Controls : Arrow keys
Up : Accelerate
Down: Slow down
Left and Right arrow: Lean the jeep

Game Type: Car & Drive