Fire 2
Fire 2 is easy but very funny game.Goal of the game is kill your competitors(other bombers). Easy and good Others games.
Play review and controls of Fire 2 Game
There are different power but if you need to get the power,first you should explode brick.The different powers are multiple bombs,substitution bombs or very stronger bombs.It provide to you win level.You can choose level,increase players or play with your partner.
gamess.com/up/img/337/fire2.png" target="_blank">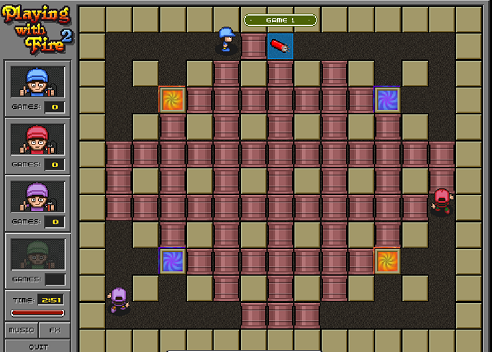 Game Controls: Arrow Keys and WASD
Put bombs: Space or Virgule and Point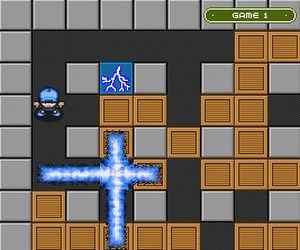 Game Type: Others