Peter Pan Tiles
Peter Pan once again angers the pirate captain by ruining his evil plans. Easy and good Puzzle games.
Play review and controls of Peter Pan Tiles Game
We all know about the cheerful, cute and slightly mischievous Peter Pan as he is a word-wide famous fairy tale character. Play this puzzle game in peter pan tiles games and enjoy completing the picture of a scene from the sweet and exciting story of Peter Pan and his friends. To play, click on the red button at the bottom left corner of the game board. Once you click on it, you will have a piece of the puzzle. Click on the piece and drag it to where you think it belongs. Once you put that piece of the correct spot, click on the red button again to receive the next piece.
Game Controls: Mouse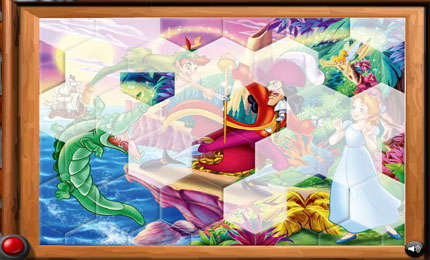 Game Type: Puzzle