Super Penguin
You are a Hero penguin! Your character is using launch granederto shoot the eskimo. Easy and good Shoot & Hit games.
Play review and controls of Super Penguin Game
Somewhere in North Pole. There is a super penguin with snow grenade launcher. You use your grenade launcher and wake up lazy eskimo people and complete the level. You can choose 2 different snow ball. Rock or snowball. Some level include extra items. For instance: There is a big huge snowball, shoot this ball and drop to human`s head. Don`t forget,you are a Super Penguin!
gamess.com/up/img/225/penguin.jpg" target="_blank">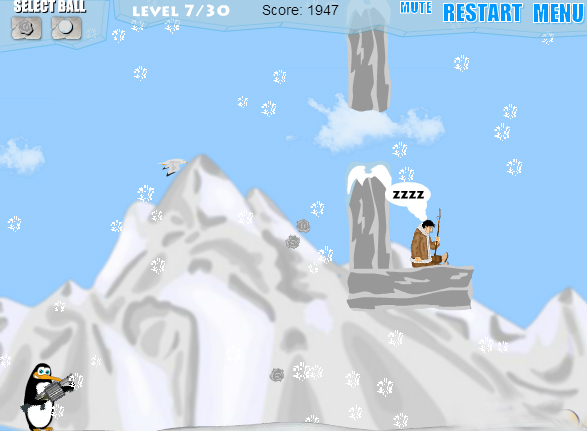 Game controls: Mouse
R: Reset game

Game Type: Shoot & Hit