Super Tank
You can use mini tank and shoot stars.Your mission is collect stars. Easy and good Shoot & Hit games.
Play review and controls of Super Tank Game
You are a tank driver. You must take stars and then move the gate. Use your mouse sensitivity and set the hit the stars . And collect them.
gamess.com/up/img/258/tank.jpg" target="_blank">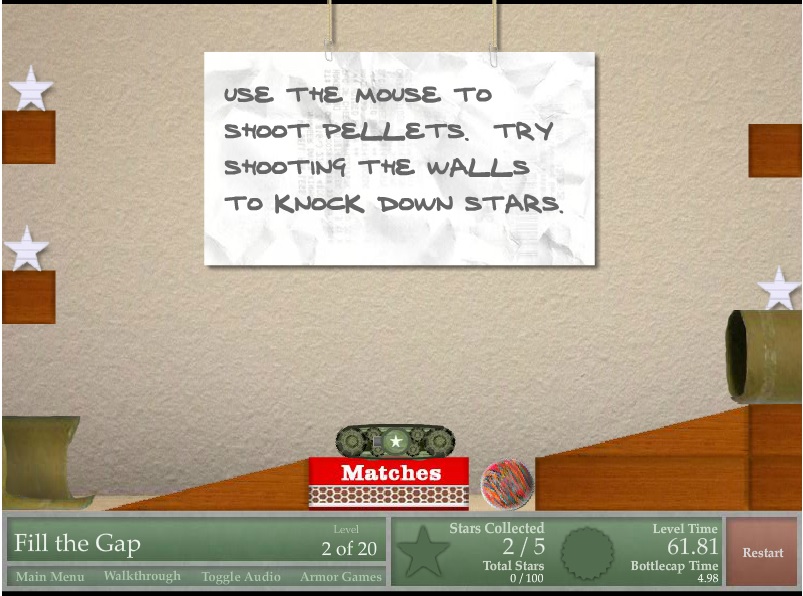 Game Controls: Mouse
Arrow Keys

Game Type: Shoot & Hit