Butterfly Savior
Play this difference finding game and enjoy the story of the butterfly that saved the prisoners. Easy and good Skill & Brain games.
Play review and controls of Butterfly Savior Game
This is a difference finding game in butterfly savior games which has an enjoyable story to follow. The objective of the game is to find the required number of differences in each level. As you find the differences and advance to the next level, you can also follow the story with a happy ending by watching the pictures one by one. Use your mouse to find the differences and click on them. Have fun and good luck.
Game Controls: Mouse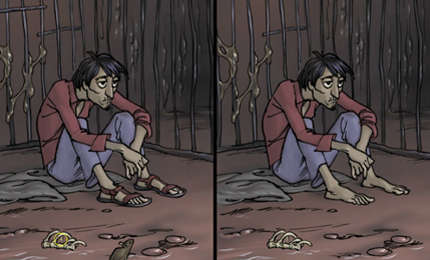 Game Type: Skill & Brain