Ice Skater
You will be an ice skater girl.You will make different dance figures. Slide accross the ice. Easy and good Football & Sport games.
Play review and controls of Ice Skater Game
Goal of the game in ice skater games is come to finish line with target score.You will see to do figure in ground.Then you should draw onto screen.But not early or not late.When the skater come onto figure shape.There are 5 levels of different consept.Fifth level is olympic games.It will be enjoyable.You show to you are good dancer.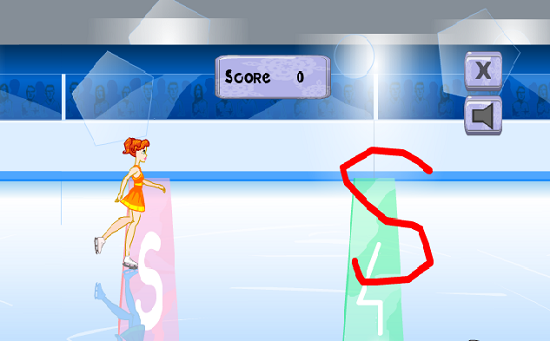 Game Controls: Mouse 

Game Type: Football & Sport