Diamond Hunter
Collect the diamonds and you can create new ground with the lifting. Easy and good Skill & Brain games.
Play review and controls of Diamond Hunter Game
You are a hunter,diamond hunter. Collect the diamonds and take more points. Red diamonds give more point. Blues are normal. use arrow keys and spacebar for the lifting the ground.
gamess.com/up/img/343/diamond-hunter.png" target="_blank">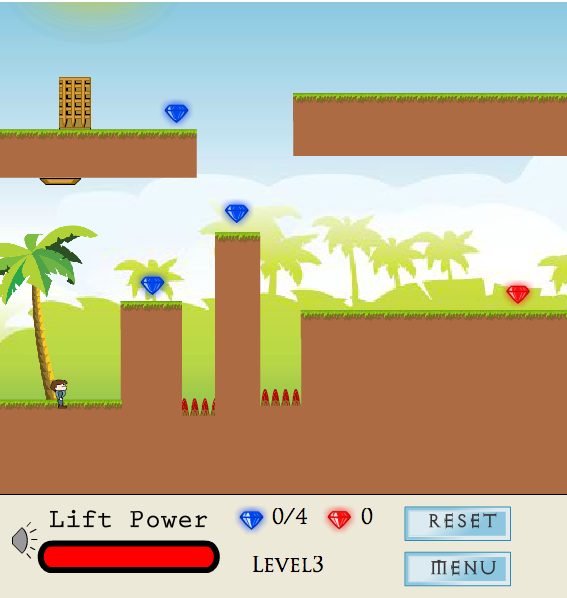 Game Controls :
Arrow Keys 
Jump: Up Arrow
Spacebar: lift the ground

Game Type: Skill & Brain