Hamster Harry
There are ten objects in the game.You should collect them.But there are obstacles and you should clear the obstacles. Easy and good Skill & Brain games.
Play review and controls of Hamster Harry Game
Harry can carry all the objects but it must carry only one object at a time.Use the map for find the objects and you can see to where you are.You should collect 10 object and return home.If Carry`s energy runs out,the game in hamster harry games will end.If Harry lose energy,pick up a object and restore its energy.Don`t forget!If it walk a lot,it lose energy fast.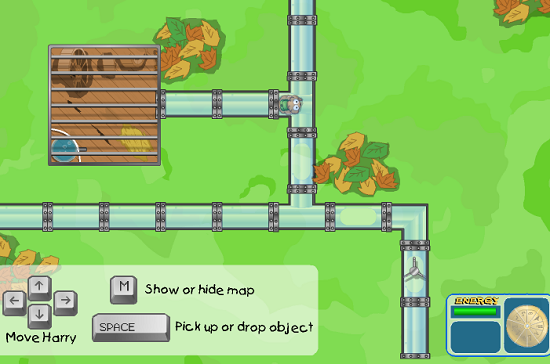 Game Controls: Arrow Keys
Pick up or drop object : Space 
Show or hide map : M

Game Type: Skill & Brain