Hidden Rings
Play this game and find all the hidden rings among the blue wizards without meeting the red wizard. Easy and good Others games.
Play review and controls of Hidden Rings Game
This is a memory game in hidden rings games which is pretty simple yet fun. The objective of the game is to find all the hidden golden rings among the blue wizard. The locations of all the golden rings in a level are shown on the box at the top left of the game screen however this box will vanish slowly so you need to memorize the spots of the rings to uncover them. Be careful and do not click on a red wizard that is disguised as a blue wizard. Have fun and good luck.
Game Controls: Mouse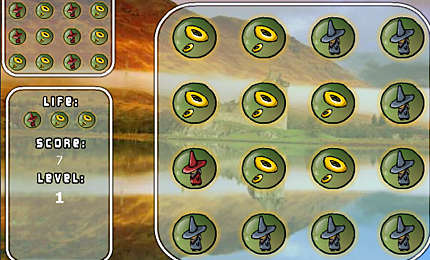 Game Type: Others