Mini Train
This game is different train game.Because you don`t drive train.You should make the road for train. Easy and good Skill & Brain games.
Play review and controls of Mini Train Game
Goal of the game in mini train games is get the train into the tunnel.There are some spaces in the ground.You should make the road with some objects.Use to shapes and close the gaps.After them you should click to start.If this road isn`t suitable,you should click to stop button and correct the shapes.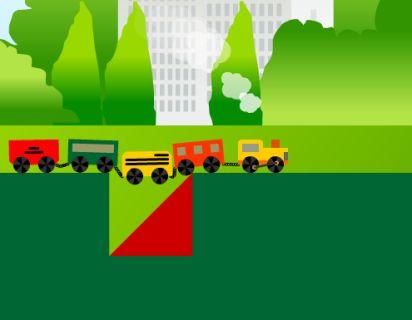 Game Controls: Mouse

Game Type: Skill & Brain