Steampunk Rally
You have got many vehicles.You will drive your vehicle smoothly and earn point.Different level mean different vehicle. Easy and good Car & Drive games.
Play review and controls of Steampunk Rally Game
Steampunk Rally is a vehicle game in steampunk rally games.There are different vehicle but first you will start with a motorcycle.Then,if you pass level,you can use to different vehicle.You should be careful!Because your vehicle can turn upside down.But you can avoid.Why?Use up and left/right arrow keys.Good luck!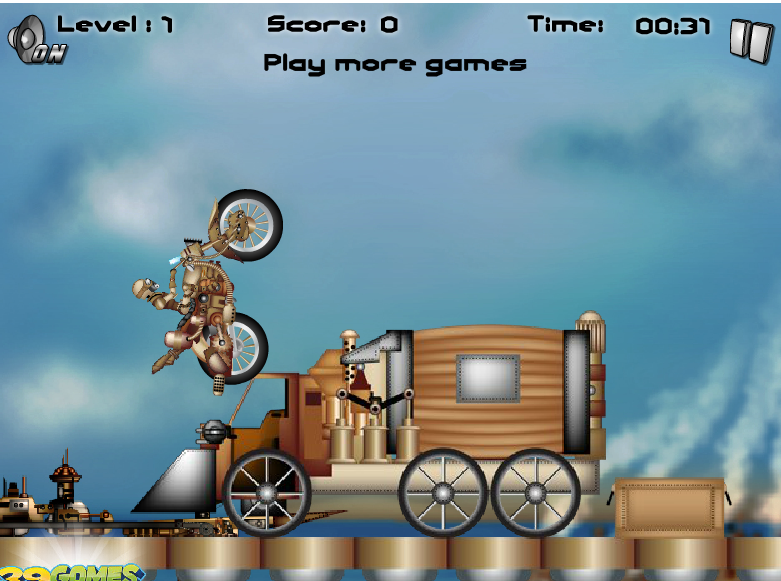 Game Controls: Arrow Keys
Pause: P

Game Type: Car & Drive