Money Miner
Money Miner is collect gold game.You shoot hook to target. Easy and good Skill & Brain games.
Play review and controls of Money Miner Game
Goal of the Money-Miner is collect golds and diamonds into tow truck.You shoot hook toward right target to be important in game in money miner games.You will see a goal score and you work to reach its in time. If you collect enough money,you pass to next level.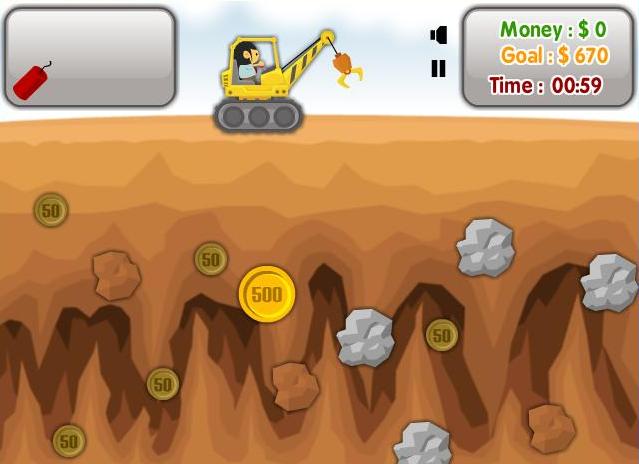 The tow truck in your control.Be careful!
Game Controls: Down Key
Use bomb: Up Key

Game Type: Skill & Brain