Wood Blocks
Play this game and exercise your brain with a nice and fine quality wood blocks puzzle Easy and good Skill & Brain games.
Play review and controls of Wood Blocks Game
This is a puzzle game in wood blocks games which is designed to exercise your brain. The objective of the game is to take the light brown wood block to the squared area at the bottom right corner of the game board. In order to do so, you need to slide the dark brown blocks to the existing spaces to make room for the light brown block to move. Slide the darker wood blocks in the right directions and remove them to lead the lighter wood block to the corner. Have fun.
Game Controls: Mouse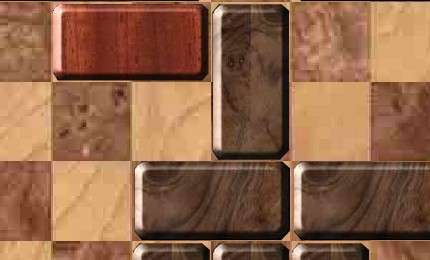 Game Type: Skill & Brain