Word Search
If you like word search games you should play this collection of it fora lot of word searching fun. Easy and good Skill & Brain games.
Play review and controls of Word Search Game
This is a word searching game in word search games which is a collection of ten different word search games. If you enjoy word searching games, this one is a must-play for you as it brings more than one word searching games in different topics together for you. The topics are EU countries, colors, animals, sports, movies, disney, twilight, hockey, fruits and clothes. Choose one to begin with and beat them all one by one. Have fun.
Game Controls: Mouse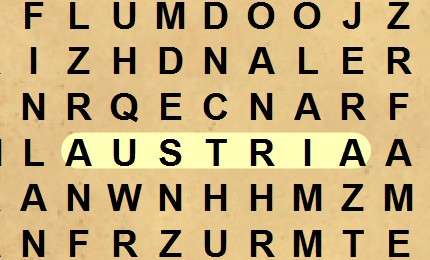 Game Type: Skill & Brain