Zombie Cats
Zombie cats are everywhere. Play this game with the dog hero and lead him to safety. Easy and good Skill & Brain games.
Play review and controls of Zombie Cats Game
This is a skill game in zombie cats games which features a dog as out hero and many zombie cats. The objective of this game is to lead our hero dog to safety and avoid being caught by the zombie cats and destroy a few of them if possible. You will be playing this game with your mouse and try to find objects around to interact with. Solve puzzles and keep the dog hero away and safe from the zombie cats. Sometimes you need to be quick so do not lose any time. Have fun and good luck.
Game Controls: Mouse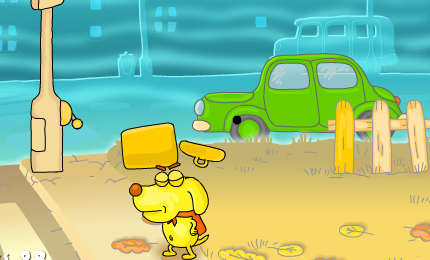 Game Type: Skill & Brain