Pizza Monsters
You can pick up pizza granede and health. And the boss is pizza monster. Easy and good Shoot & Hit games.
Play review and controls of Pizza Monsters Game
You can take gold and pizza granede. and there is some pizza monster. Be carefully !
gamess.com/up/img/210/pizza.jpg" target="_blank">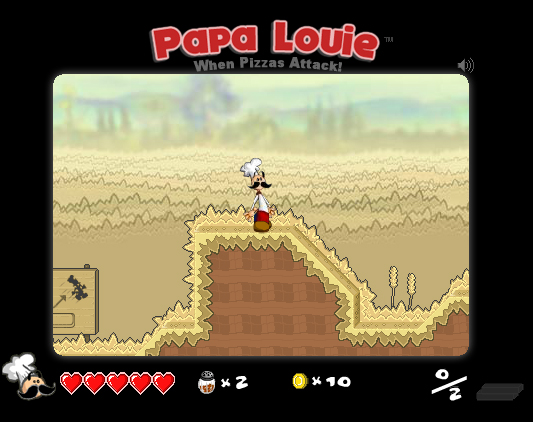 Game Controls: Arrow keys 
Z: Hit enemise
X: Grenade 
Space: Jump+ second switch the space bar character land slowly.
Tip : When compete the pizza monsters , use space bar. You can brake pizza wall. 

Game Type: Shoot & Hit