Fun of Octopus Throwing
Hold octopus and throw it and pass the level to next launch! very funny game for octopus fans. Easy and good Adventure games.
Play review and controls of Fun of Octopus Throwing Game
You are in the sea with octopus and your goal is :throw octopus the farest distance as you can!
And you can buy something on shopping centre!
Game Conrols:Mouse
gamess.com/up/img/378/ekran-resmi-2013-07-08-20.png" target="_blank">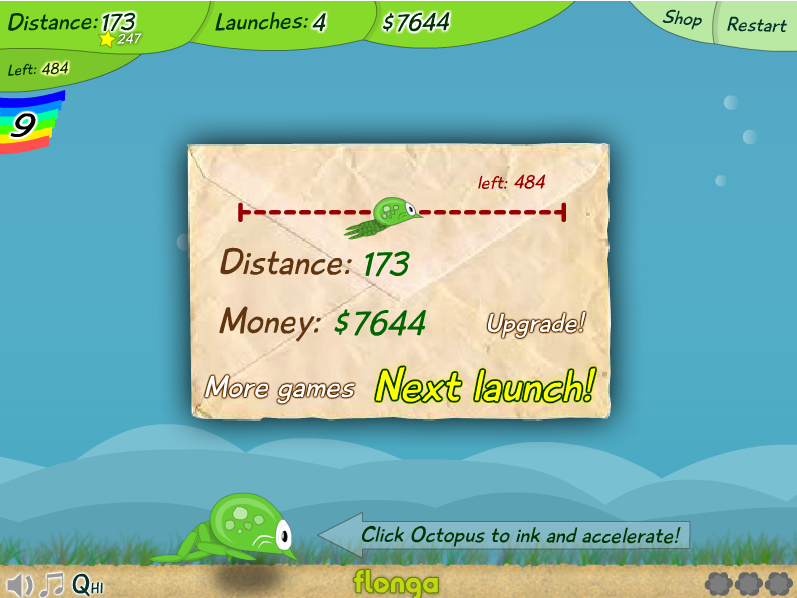 Game Type: Adventure