Create an Alien
Play this fun game which takes part in Ben 10 world and create your own powerful alien. Easy and good Toon games.
Play review and controls of Create an Alien Game
If you like Ben 10, we suggest you play this game in create an alien games as you are going to love it. In this game, you can create your own alien and save it. If you wantr, you can create as many aliens as you want and save them all in the alien gallery to make your own alien team. Before you start to create, you should decide which kind of alien you are going tıo create; beast, humanoid or bulobulous. Once you have chosen, start modifying your alien to your liking. Have fun.
Game Controls: Mouse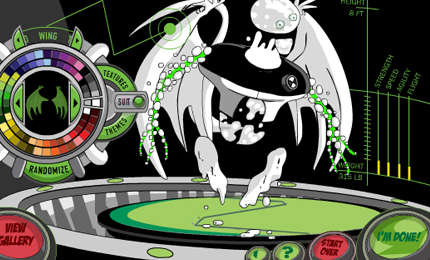 Game Type: Toon