2 Ball Friends
Red ball and blue ball are good friend. And a day Blue ball wants eat banana and they go to island but something wrong... Easy and good Ball games.
Play review and controls of 2 Ball Friends Game
You control 2 balls at same time, blue and red. They say something about island and bumps. You can help and save them.You can switch the ball , and arrive finish way.
gamess.com/up/img/254/2-balls.jpg" target="_blank">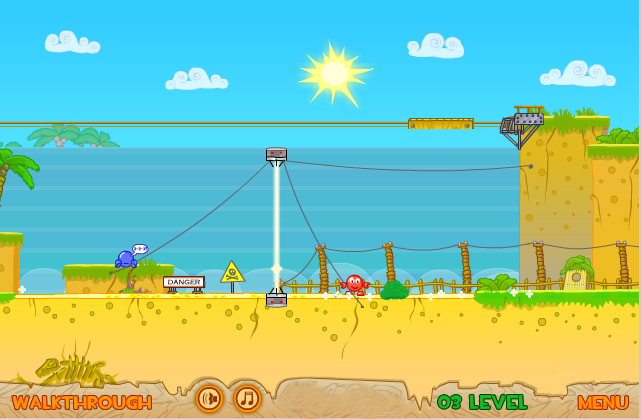 Game Controls: 
Arrow Keys: control movement
Z: Switch ball
Spacebar: Jump
R: reset level

Game Type: Ball